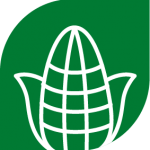 Maximize The Quality And Quantity Of Your Corn Yield
Monty's primary goals has always been to help farmers be more successful. We offer farmers high efficiency nutrient solutions – whether in-furrow starters, industry-leading humic-based soil conditioners, or foliar applied nutrient packages – designed to bring better root development, healthier plants, and ultimately higher yields! Monty's: Trusted advisors. Proven solutions.
Connect With an Agronomy Expert in Your State
Monty's Application Program
Monty's recommends that you follow the suggested application information below for optimum results for your crops. However, it is possible to achieve success without applying the entire program; consult your dealer or Monty's representative for more information. Click here to view Monty's trial data.
Don't Settle For Mediocre Yields
Maximize your soil's potential by applying the most active and soluble proprietary humic technology on the market. We'll show you how.
Kevin Kalb
I put Monty's Liquid Carbon with every application.
National Corn Yield Contest Winner
Chris Miles – Corn Farmer
We foliar fed some of our corn with Monty's Agri-N and Liquid Carbon to see how the plants would respond, we were amazed how the corn plants on the right responded to Monty's products.  We will be trying more next year.
Gary Coughlin- Research Coordinator
I tried Monty's Agrihance-S and the Liquid Carbon in furrow and was amazed at the difference it made in root development this early after planting.  I love that it is a natural plant food product and non-corrosive.
Bill Russ – Farmer
I wanted to see if Monty's Liquid Carbon and Agrihance-S would really make a difference in the root development, so we dug up roots where we used it and where we did not and was very impressed with what we saw.
See How Farmers Like You Are Getting Greater Returns Using Monty's Solutions
We could tell a huge difference in the treated and untreated area of that field the first year. We repeated the test the second year and were absolutely blown away. The corn was almost twice as tall and the yield was over 50 bushels more where we applied Monty's Carbon for just two years.
I have been using Monty's plant food for my alfalfa/grass hay for the past 2 yrs. I started using Hay Now this year. With the drought here in southwest Michigan this year, my hay has done tremendous. I'm now going to get a 5th cutting here weather dependent. I keep bale data from year to year and have increased production each year. I have another hay farmer who keeps asking me how I get so many cuttings. Monty's!!!!!! He sees the results.
Innovative Solutions for Every Crop
Simply click your crop below to learn more about how Monty's plant and soil solutions can help you achieve your highest and healthiest yields yet.
Get a Free Customized Plan
Knowing what's going on in your soil is crucial to your crop's success. Let us create a custom plan based on samples taken from your very own fields.