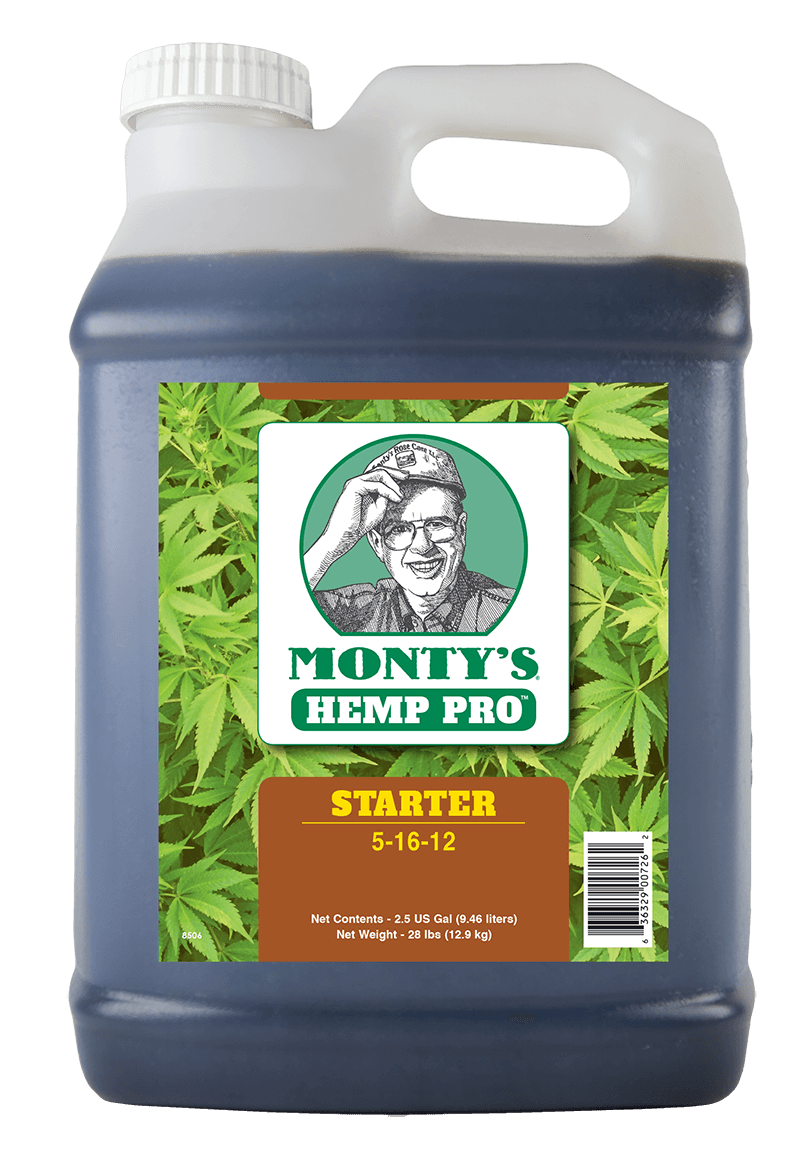 Ideal for quick emergence and early season vigor. It is a versatile liquid plant food that can be used at planting and as a foliar, enhancing plant development from germination to early vegetative.
(7-9-5) is a foliar applied liquid fertilizer containing N, P, K with Sulfur, Iron, and Zinc. It is specifically formulated to deliver readily available nutrients during the vegetative growth stages to enhance growth and root development.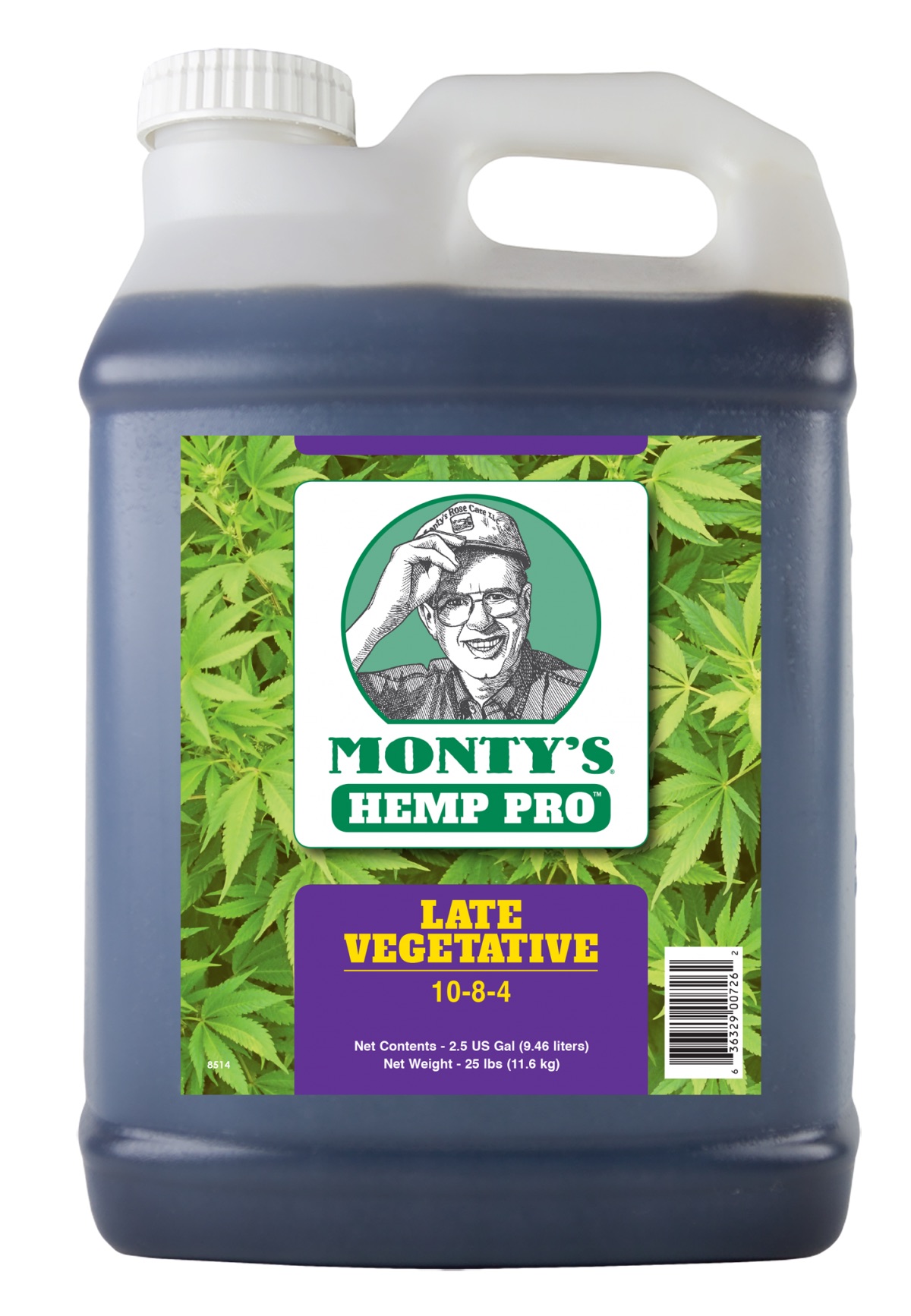 (10-8-4) increases plant growth with our unique blend of NPK and micronutrients. Its balanced blend helps boost the hemp plant's ability to maximize nutrient uptake & plant development.
(3-15-16) is for application during reproductive/bloom stages. It is specifically designed to maximize hemp plant performance during bloom stage.
MagmaHume is a unique combination of basalt, a source of secondary and micronutrients, and Monty's proprietary activated humics, to improve soil fertility and health. MagmaHume is natural, organic, and balanced for better growth, bringing more energy to your plants.